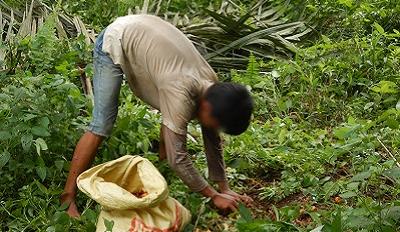 Pepsi is using an ad during the 2018 Super Bowl to attract to a new generation of customers with a new campaign slogan, This is the Pepsi. What the multi-billion dollar company does not want you to see is the exploitative working conditions behind the products it sells.
Use the tool below or click here to send an email directly to CEO Indra Nooyi, urging PepsiCo to get gross human rights abuses out of its soda and snack food products.
While it may not get the hype of Pepsi's ad, we have our own video, which you can watch and share to Facebook and Twitter, that tells the real stories of palm oil workers exposed to modern day slavery, child labor and systemic labor abuses prevalent throughout the palm oil plantation industry. The video follows a report that one of PepsiCo's primary palm oil suppliers in Indonesia, Indofood, is cheating its workers out of fair pay and benefits, threatening workers' health with toxic chemicals, and compelling workers to hire children and bring their spouses to work through an unjust wage system. We have also lodged a formal complaint against Indofood with the Roundtable on Responsible Palm Oil, the industry's largest certification body.